Compostable bagasse container food tray Factory Prices | YITO
Product Detail
Company
Product Tags
Compostable Tray - Factory Prices
Bagasse tableware takes normally a few months to completely biodegrade. These products decompose much faster than paper products made from wood. Additionally, pulping process of bagasse is less detrimental to the planet than the process of turning trees into paper.
Due to its plant waste status, bagasse is beautifully compostable, and in the right conditions, it can biodegrade in 30-90 days without toxic residue, and even provide nutrient-rich compost. This makes it ideal for all levels of packaging.
| | |
| --- | --- |
| Material | Sugarcane Bagasse |
| Color | Natural |
| Size | Customized |
| Style | Single Wall;Double Wall;Ripple Wall |
| OEM&ODM | Acceptable |
| Packing | According to customer's requirements |
| Features | Can be heated and refrigerated, Healthy, Nontoxic, Harmless and Sanitary ,can be recycled and protect the resource, water and oil resistant ,100% Biodegradable ,compostable, environmentally friendly |
| Usage | Food packing;Daily out food;Take away fast food |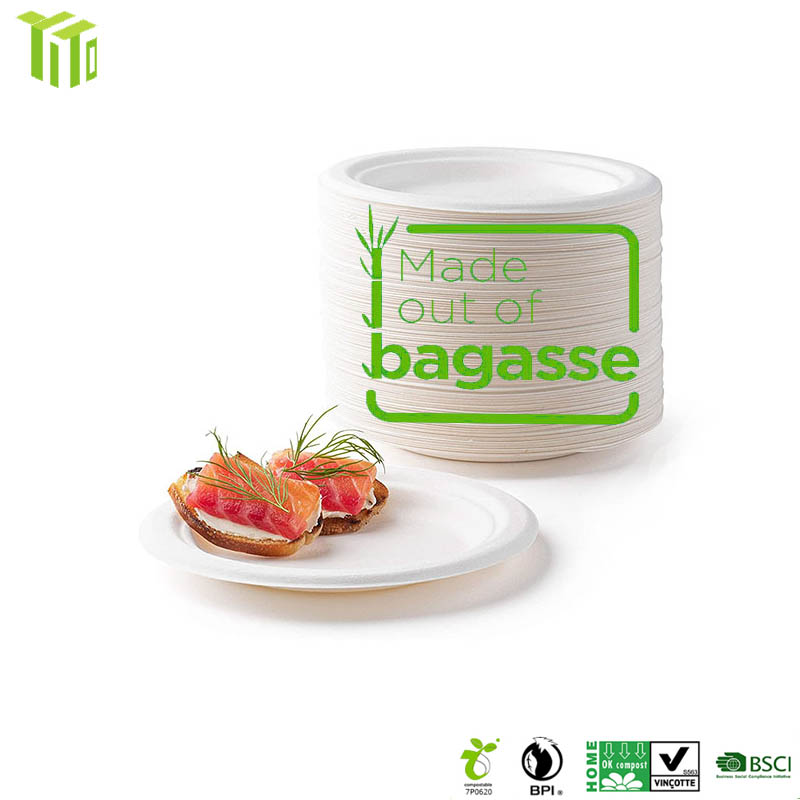 We Supply More Bagasse Compostable Tray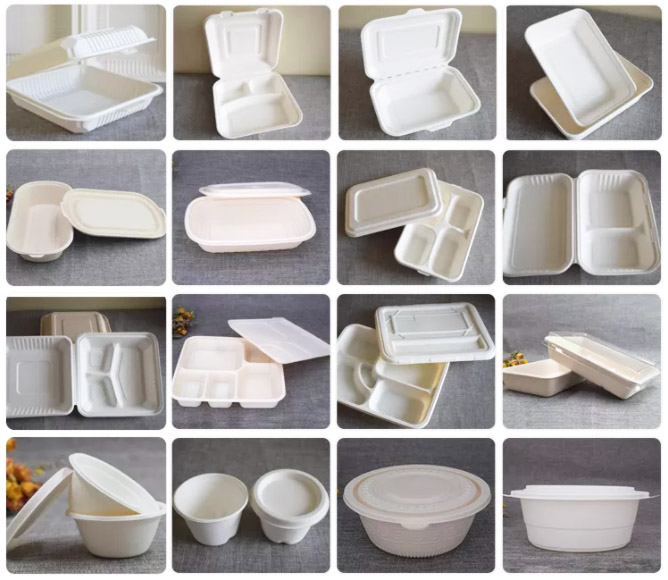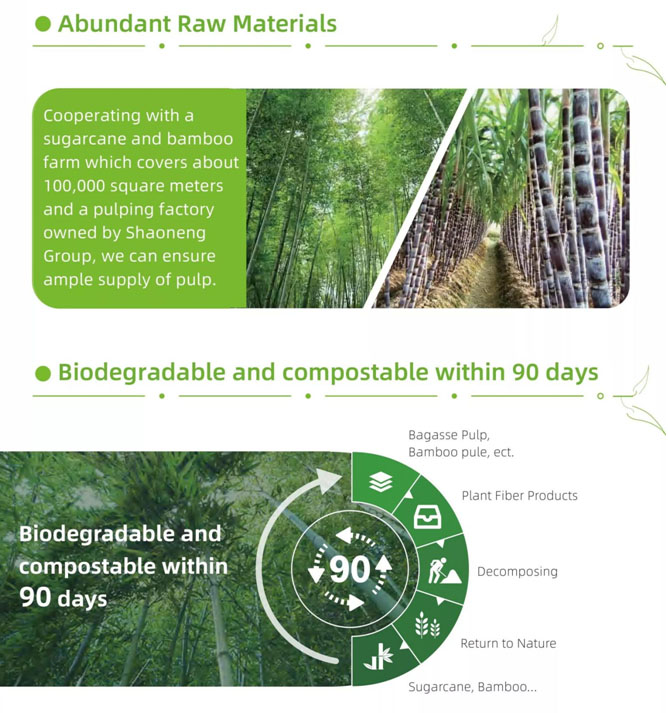 YITO is a eco friendly biodegradable Manufacturers & Suppliers, building circular economy, focus on the biodegradable and compostable products, offering customized biodegradable and compostable products , Competitive Price, welcome to customize!
Waterproof and oil proof performance of bagasse products in about 1 week or so, and corn starch is permanent waterproof and oil proof, bagasse is suitable for short-term storage, and corn starch is suitable for long-term storage, such as put some frozen chicken.
Bagasse is biodegradable and has plenty of benefits, ranging from high-temperature tolerance, excellent durability, and it is compostable too. This is the reason why not only it is used as a key ingredient for eco-friendly packaging but also to produce biodegradable disposable tableware
It's stronger and more durable than Styrofoam, which makes it suitable for food packaging applications and more.
· Bagasse Is Extremely Plentiful & Renewable.
· Bagasse Can Be Used in Various Food Packaging Applications.
· Bagasse Is Industrially Compostable.
· A Biodegradable Solution That's Safe for the Environment.
---
---